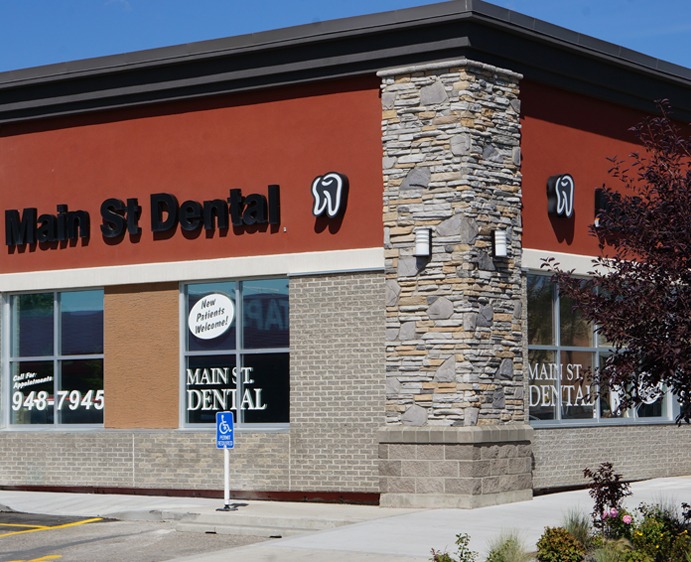 At Main Street Dental we are delighted that you have chosen to visit our website and are considering us to help serve the dental needs of yourself and your family. It is our goal to help you take care of your teeth and your smile for a lifetime, all through the general dental services we are able to provide.
Main Street Dental was originally founded by Dr. Robert Warnick back in 1983 and has been operating in the renovated Towerlane Centre Mall on the main street of Airdrie ever since. Dr. James Yue had been working as an associate of Dr. Warnick's for many years and in 2012 when Dr. Warnick wanted to scale back his hours, Dr. Yue purchased the practice from Dr. Warnick.
Since Dr. Yue was already an associate at Main Street Dental, he was completely familiar with the Dental Clients and how the clinic operated. Dr. Yue has continued to practice the core philosophy of prevention and education. From the moment you walk into our office and are greeted by our friendly Administration Team, our goal is to treat our patients with an exceptional level of dental care in a most gentle, efficient, and professional manner. We pride ourselves in creating a warm, friendly, and calming environment to help make your visits more enjoyable.
Main Street Dental and Dr. Yue are pleased to offer our patients a fully modern practice that provides General Dental Service that includes Restorative Dentistry, Emergency Dentistry, and Children's Hygiene. If you require a service that is not listed on our website (our services are too varied to list comprehensively) be sure to call us at (403) 948-7945 and we would be happy to discuss your needs directly.
At Main Street Dental each team member is always taking the most innovative and advanced courses to explore new ways of providing you and your family with the latest techniques that meet your goal of "Optimal Oral Health".
At Main Street Dental we love to explain every procedure to you and we always appreciate your questions. That way we can ensure that you have all the information to help you make an informed decision. Our administrative team actively works with your insurance provider to make sure you have the absolute best coverage you can afford. And if you cannot afford it, we even have alternatives that we can explore with you.